Why Ege University
Both past and the future: Ege University
A University that has accomplished many firsts in its 60 year long history
A University that took leadership in founding of many of the state/private universities around the area and became the quarantor
A University with over 300,000 qualified graduates, 68,748 students and 3169 staff members that will carry the country to the future with its over half a century long history.
A University that serves the people on matters such as heath, life long learning, excavating cultural treasures, environmental problems and their solutions and topics regarding many other matters of importance.
A dynamic University that highlights the benefits for the society, has authority in the region and high quality international research capability.
A university that is one of the first examplas of a 3rd gen Universities in our country that provides quality education combining theoretical and applicational research activities and combines industry with AR-GE, innovation, information and technology transfer.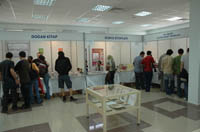 QUALITY EDUCATION AND RESEARCH
A University that ranks 546. in overalls and in 5th place among the Turkish universities in the list of URAP (University Ranking By Academic Performance) research labs that evaluate the scitientific releases and international co-operations of a university to create "The World's Best Universities" list.
A University that ranks 3rd place in Turkey and 482.in general on the Leiden system.
On the "Webometrics" 2016 World Universities Ranking list created by Cybermetrics that evaluates more than 6021 universities based on their web-sourced research press and promoting a more effective web usage, Ege University ranked the 352nd, and amongst 26,000 colleges became the 801st in the Europe category.
A University that has recieved the Europe Credit Transfer System Badge by being found successful by the European Commission and having completed the Bologna process.
One of the first two Universities in Turkey to give "Diploma Attachment Badge" by the year of 2005 with the power of European Commission.
First Turkish University to send a student to Europe with the EU Erasmus Education Programme.
A University that constantly raises the bar in education with its acredited labs and acredited Faculty of Sciences, Engineering, Pharmacy and Faculty of Letters, Psychology, Foreign Languages College, Ege Vocational College and EGESEM (Constant Education Center).
Ege University Central Library that serves about 800.000 users with 232 personal work space that supports simultaneous 1800 visitors and a system that enables 3169 education staff and 68748 students to reach university records outside the enuiversity through electronically designed information sources and scan 558.392 library material, has 201.574 books, 234.020 e-books, 31.173 e-magazines, 50 databases, 62.800 standart and 600 stationary internet points. Aside 3 free-reading rooms, 6 personal cabins with multimedia apparatus, 5 voice book recording studios and 2 multi media language teaching labs, the library is the only one in Turkey with audio-visual book collections.
A University that grands all necessary language education to each educational field with its International Pearson Assured Institution acredited Foreign Languages College.
A University that has top notch technologically complex computer schemas to provide application and internships to students to help them gain experience and have access to fast information with 95 general usage computer labs, 462 science labs, 150 students' labs and 24 hours non-stop internet access at its clinics, experiment stations etc.
According to TÜBİTAK ARDEB statistics, Ege University ranks 1st place in "most project ideas" category with 423 projects in 2015.

4th most back-up university with 85 projects,
5th university to recieve the most 18.917.611 TL TÜBİTAK research fund.
3rd ranking university to have the most panelists, referee and outsider expert in TÜBİTAK PROJECT evaluations (2011-2015)
One of the first 10 universities to be backed by TÜBİTAK in 2013 TÜBİTAK 1513 Technology Transfer Offices Support Program
A University that has the ideEGE – Technology Development Area that was found in 2014.
A university that services its accomplishments to the public and further develops its relations to the industry by 27 San-Tez projects and 1781 Scientific Research Projects which in the years between 2002-2016 has achieved 75 supported projects from 285 applications to EU frame programme and in 2015, 4 out of 32 projects, out of 21 still being evaluated.
A University that has in total 1406 publications in SCIE in 2016.
An innovative and enterpreneur university with 40 patents and beneficial models, 262 international technology transfer and co-operation pacts and 50 start-up businesses and 5 spin offs.
A University that ranked 13th, on 2015 Enterpreneurship and Innovation Index listing.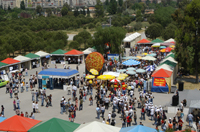 VITAL CAMPUS
An active campus life that provides students with 63 students groups that includes creative enviroments for students from photography to American football.
Annual Spring Festivals that have been celebrated for more than 37 years and more than 300 activities each year.
A vivid campus life throughout the year with International EgeArt Art Days, Republic and Atatürk days, Book days, open and closed space activities.
Culture centers that host many scientific and social meetings, conferance rooms and more than 15 exhibit spaces.
A university that shows how sports are important by providing an Olympic swimming pool that supports 2600 swimmers, an open swimming pool, a sport contest room that supports 3150 people, 2 workout salons, 2 gymnastics salons, condition and table tennis that are included in the Grand Sport Salon, 7 open 2 closed tennis courts, a gym wall, an athletism stage that is in international standarts that supports 3000 viewers, a standart football field and multi-purpose sport area 20 Mayıs Sports Facility, 50.Yıl Sports Salon that supports 1000 people, Small Sports salon that supports 250 people, open running parkour and open sport field, a Healthy Life Center that reaches about 286 squaremeters, 2 synthetic grass football training field and many open or closed Basketball or Volleyball fields that span across the faculty/college fields, and bike roads reaching up to 2.3 km.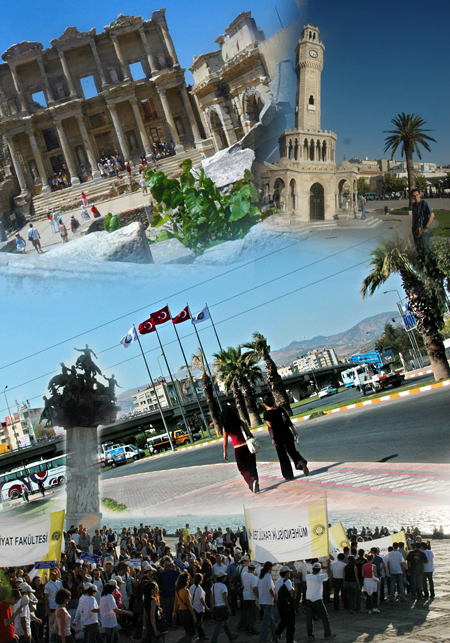 DYNAMIC UNIVERSITY
"Accessible Campus" with the "Able Ege" project that provides ramps, lifts and platforms to create a healthy enviroment for the disabled students and public.
A Campus that allows students to cover their needs without traveling outside the campus, with Green areas, Bike roads, Culture-Art and Sport Facilities, Dormitories that provide students with a space to live that is provided by the Kredi Yurtlar Kurumu and Students Village, cafeterias, dining halls, shopping centers, cinemas, banks, a hospital, Ege University Radio station and televising center.
A University that contributes to national treasures with not just to students but free for public Etnografya Museum, Paper and Book Arts Museum, Nature History museum, Bugs Museum, Faculty of Literature Old Arts Collection, Botanic Garden and other museums.